INTRODUCING Bionic CrossFit
Meet the fitness experts ready to help you achieve your fitness goals.
Our team of fitness and nutrition professionals are invested in your health. We make every decision with our members' well-being in mind. Achieve your goals with us!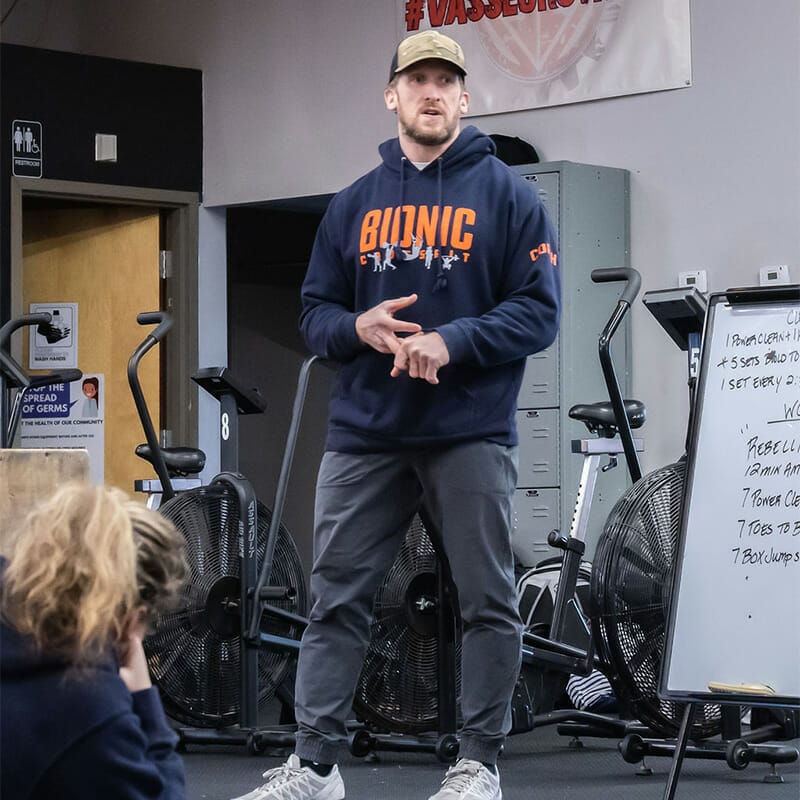 COACH
Chris
I've been involved in the fitness industry for over 20 years with the last 10 being dedicated to the CrossFit space. Each day is a new opportunity to challenge myself to be better than the day before and enhance the lives of those who come into Bionic CrossFit.
I believe in teaching and providing our members with the tools needed to approach life holistically as they work toward being the best version of themselves, physically and mentally. A strong body will only go so far without a strong healthy mind.
Along this journey, I've learned every day is not perfect and this provides us with regular opportunity for improvement. We will encounter bumps along the way, however being in a community like Bionic CrossFit allows us to learn and grow alongside like minded individuals who prioritize their health and wellness. I know if I can help each member become a little better than they were yesterday, not only do they reap the rewards of the hard work, but the people in their lives do as well.
I have spent many years training group classes of all ages and abilities levels, personal training, sport specific training, corporate wellness programs, and nutrition. When I'm not at work, I enjoy my time by raising my two awesome daughters, reading a good book, spending time outside around my property, and enjoying a good conversation with close friends while enjoying the occasional beer. As I get older I've realized I'll never outrun "time". I try make the best of each day by living in the present and surrounding myself with those who challenge me to be better.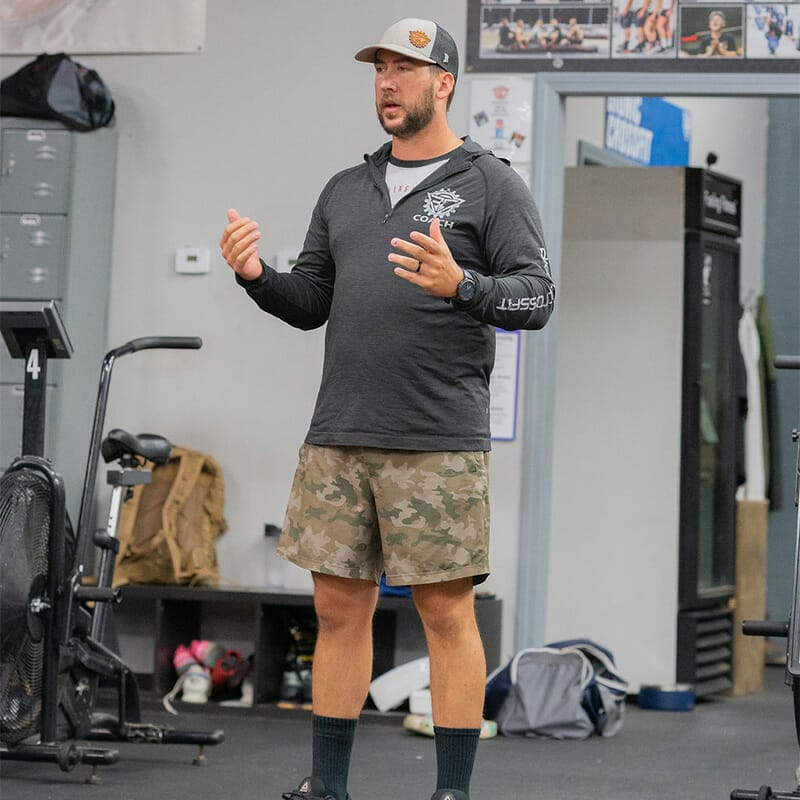 COACH
Mike
I was born and raised in Rocky Hill, CT and currently reside in Marlborough, CT. In high school, I played junior hockey for the Springfield Pics and the Connecticut Wolves. During the off season, I played lacrosse for Xavier High School and would continue onto Division II lacrosse at Saint Anselm College.
The strong sense of community brought me to CrossFit. Bionic coaches and members are a team that works together in the pursuit of common fitness goals.In the spring of 2013, I pursued and completed the CrossFit Level 1 certification and have been coaching CrossFit ever since! Currently hold my CrossFit Level 2 certification. As a coach at Bionic, my goal is to provide knowledge and insight along with support to my athletes so they can achieve their individual goals. As a community we work together in a team like atmosphere to embrace the uncomfortable and strive for success.
When I am not at home with the family or at Bionic, you can find me at the rink or on the lacrosse field where I coach youth and high school players from around the area.
COACH
Vanessa
I could write a very long list of how CrossFit can and will change your life. However, as a therapist, it is important for me to capitalize on the ability CrossFit has to positively impact not only a person's physical fitness but their mental health as well. After joining CrossFit in 2017, I quickly recognized this unique connection and was hooked.
Upon finding Bionic CrossFit in 2021, I immersed myself in the supportive culture here and began training with an increasingly competitive mindset, naturally prompting me to want to learn about the CrossFit methodology on a deeper level. Being a Bionic CrossFit Coach affords me the platform to teach others about the mind-body connection, help them to love their bodies for what they can do, and promote physical health and mental wellness in a place where growth is encouraged, wins are celebrated, and community comes first.
COACH
Andrew
I have been doing CrossFit since 2008 and enjoyed seeing the sport grow through the years. I have always had a passion for training and training others. As a collegiate athlete I continually trained for Lacrosse. In the Marine Corps I found that the harder I trained the better prepared I would be for what was to come.
Now I train because I love all aspects of CrossFit. From gymnastics to Olympic lifting, cardio on the machines and conditioning, or just an all-out slaughter fest of all of it. One word sums it up, AWESOME.
Coaching CrossFit gives me the opportunity to help others in their quest for greatness. I love seeing our members conquer a movement they didn't think they could do or put up a weight they never thought was possible. It is rewarding to watch the athletes in our gym reach their goal and then set new ones.
Book a Free Intro at Bionic CrossFit today. Chat with a coach to learn more about how we can help you reach your goals.