Have you ever wondered why as brutal as a WOD may have been, you often end class feeling good or even with a sense of euphoria? No, your coaches aren't pumping mood-boosting gasses through the vents.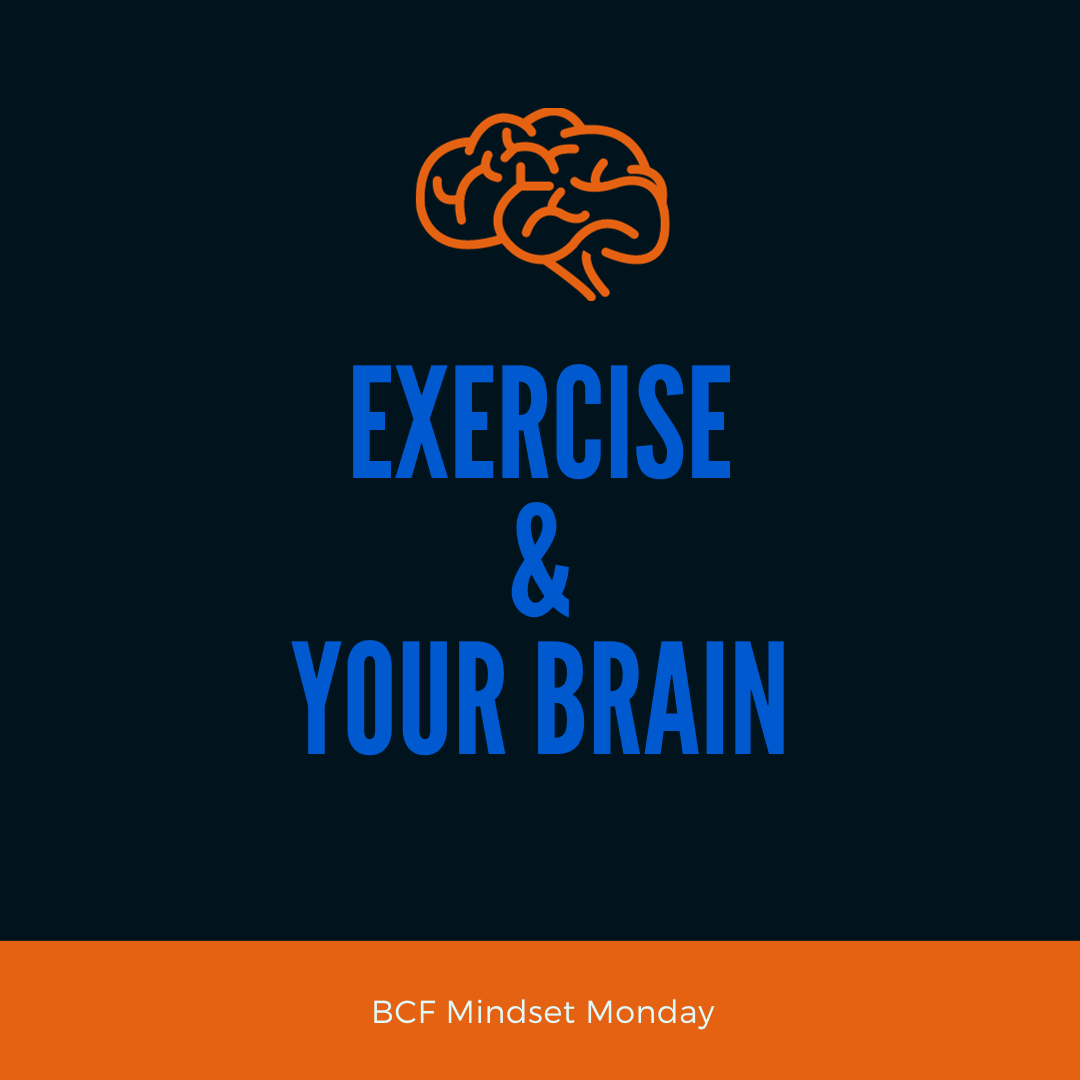 Engaging in exercise facilitates the release of neurotransmitters in your brain including dopamine, serotonin, and norepinephrine, which are often referred to as the "feel-good chemicals." This release causes an immediate boost in mood. Regular exercise serves to help your brain maintain higher levels of these chemicals which improves overall mood and promotes long lasting change. Studies show that an increase in these levels not only relates to a decrease in feelings of depression, stress, anxiety, but also heightened confidence and feelings of relaxation.
Aside from the positive benefits on mood, exercise can also serve as a preventative measure for age-related cognitive decline. "Training" our brains through regular physical exercise can increase the size and capacity of the hippocampus and prefrontal cortex, both which are linked to memory and learning. If we train regularly to increase the functional capabilities of our muscles, and our brain is a muscle, wouldn't it make sense that exercise would have a positive impact on our brain's functioning too?
Want to learn more?
The Brain Changing Benefits of Exercise, Wendy Suzuki, TED Talk
More info to read –
https://mydoctor.kaiserpermanente.org/mas/news/regular-exercise-benefits-both-mind-and-body-a-psychiatrist-explains-1903986
https://www.ncbi.nlm.nih.gov/pmc/articles/PMC4061837/
https://www.health.harvard.edu/blog/regular-exercise-changes-brain-improve-memory-thinking-skills-201404097110
https://www.healthline.com/health/depression/exercise#How-does-exercise-impact-the-brain?
Sign up for a FREE consultation – https://bioniccrossfit.com
Bionic CrossFit on Facebook – https://www.facebook.com/BionicCrossFit
Bionic CrossFit on Instagram – https://bioniccrossfit.com/start-saying-i-can/